VPS FEATURES
Experience a VPS with the KeepSec difference
With on-the-spot setup, bulletproof security and blazing fast speed, your KeepSec VPS will be the backbone of your online growth.
Unlimited bandwidth
Give your customers an optimal browsing experience at no extra cost.
Free monthly backup
Keep your data secure and your site online. Upgrade to daily backups for added security.
Dedicated IP included
Get a dedicated IPv4 address with every VPS.
PCI-Compliance
Just ask and we'll make your VPS 100% PCI-DSS scan compliant.
Complete flexibility
Deploy AlmaLinux, CentOS, Ubuntu or Debian with just a couple of clicks.
Best-in-class hardware
You get the fastest and simplest cloud solution powered by our very own KPS infrastructure.
Real-time protection
Keep malicious attacks at bay with over 10Gbps of fully automated DDoS protection.
Lightning speed
Optimise your search engine performance with super-fast 100% NVMe flash storage.
Money Back Promise
Enjoy complete peace of mind with our no-questions-asked 14-day money back guarantee.
Speed when it matters
We believe the speed that matters is the day-to-day performance of your site, not just a speedy initial setup. So we've set up our Cloud VPS servers with 100% NVMe Flash, and built a network that ensures rapid connection times and plenty of redundancy. Our mission: to make sure your sites and applications load faster than ever — even more so when your visitors are CA-based.
Software-defined Storage
There's not a single spinning disk in sight here! Our Cloud VPS offering utilises a distributed storage architecture that is entirely flash based. This offers seamless scalability and triple copy redundancy as standard!
Enterprise Hardware
We invest in the best hardware for our VPS Hypervisors and currently use AMD's EPYC 2nd Gen processors with speeds of up to 3.1Ghz.
Bandwidth
We've connected our data centres to multiple transit providers to provide numerous routes to and from your virtual machine. Hypervisors themselves are connected via Cumulus-powered switches providing a truly enterprise networking environment.
---
We've crafted a reliable and resilient cloud platform
Our VPS offering, powered by KPS, is perhaps one of the most resilient VPS offerings on the market. We've built redundancy into as many areas as we physically could and so whether it be a disk failure, network failure or power failure we've planned our entire platform around keeping your service online.
Our Cloud VPS platform is a dynamic and auto-healing cloud service that replicates your data numerous times. Moreover, if there's a server failure our system will automatically move your VPS to a working server keeping your service active with minimal disruption.
---
Seamlessly scale and manage your infrastructure
Designed with flexibility and scalability in mind the KeepSec Cloud VPS platform makes it easy to create a solution that matches your requirements. Whether you want 1 VPS or perhaps 10, you can customise it to your liking. If you need to build a cluster or require a load balancer setup we can help you with that too! Scale upwards, outwards or both; it's your choice.
Sudo Access
Every VPS comes with Sudo access. Login via SSH or via the Console within the KeepSec Hosting Client Area.
Private Networks
If you wish to interconnect one or more of your VPS on a private network you can use our feature called KS interconnect.
KVM Technology
Our cloud utilises KVM (Kernel-based Virtual Machine) which gives total flexibility in operating system choice; deploy AlmaLinux, CentOS, Ubuntu or Debian with a couple of clicks. All of our VPS cloud servers have the latest hardware virtualisation features to complement KVM.
---
We'll support you for free if you need it
If you need that extra bit of help or just want peace of mind in knowing we've got your back, our CA-based support team are here to help. We have two support options available.
Unmanaged
This is the default option. Unmanaged support means we'll look after the hardware, network and power and you'll look after everything else. When you order an unmanaged VPS we will:
Manage everything on your VPS
You will be able to access the machine via SSH or via the Console in the KeepSec Hosting Client Area. You will then be able to install software onto and configure your VPS as you see fit. Our support team will provide support for any infrastructure related issues.
Managed
This options is included with all our VPS
Provision your VPS with the requested specification.
Install a suite of software developed over the past decade to help keep your VPS service in top working condition.
Add your VPS to our internal monitoring tools to help us keep an eye on it's overall health. Monitoring is 24/7/365.
Provide advice and/or assistance on the migration of data/accounts from another server.
Install configure cPanel/WHM or other control panel if required.
Once setup our systems will continue to monitor your VPS and alert our support teams on action required where necessary. We will frequently update your operating system and services to keep them secure. For further information on management see the VPS FAQs.
Deploy anything in seconds
Spin up a new instance with your preferred operating system or pre-installed application in just seconds.

Ubuntu

AlmaLinux

Debian

CentOs
Powerful add-on
Enhance the capabilities of your cloud servers on demand.
Storage Upgrade
Easily add more storage to your instances with storage add-ons via our control panel.
Console and Users
Self-hosting apps is time consuming and error-prone. Keeping your system up-to-date and secure is a full-time job. KeepSec lets you focus on using the apps and not worry about system administration.
Firewall and Flexible Networking
The KeepSec control panel makes server management simple and intuitive. Common tasks such as a ordering servers, managing networking, and adjusting access control are only a few clicks away.
Rebuild and Upgrade
Boost your VPS security with a click. The security scanner checks for potential vulnerabilities, while our DDoS protection shields your server from threats up to 10Gbps, ensuring smooth operation and peace of mind.
Security Scan and DDoS protection
The KeepSec control panel makes server management simple and intuitive. Common tasks such as a ordering servers, managing networking, and adjusting access control are only a few clicks away.
VPS instance FAQs
Our VPS intance service is a Virtual Private Server (VPS) environment and as such requires a certain level of technical ability to manage. This could be you, your company, a 3rd party IT company or us via our server management offering. If you're just looking to get a site or two online you'll probably be better served by VPSmini or KPS Cloud applications for their ease of use.
KeepSec is Canada based. All of our servers are located in our Montreal and Toronto datacenters with 24/7 datacenter security, CCTV, biometric access control, N+1 power and cooling & backup power generators. Our support team are all technically minded individuals (also based in the Canada) who really knows their stuff and are available by live chat, ticket support and over the phone.
You certainly can! The VPS instance is powered by our own in-house cloud computing platform, KPS. We built KPS so that machines could have their spec changed at any time both upwards and downwards with ease. If you have any questions on how you might achieve such an upgrade/downgrade please feel free to reach out to our support team.
We do indeed. We own all of our equipment from the servers right through to the network equipment and everything in between and have complete control over the entire platform. Lots of our competitors act as middlemen renting hardware from the big boys and outsourcing the task of running and maintaining it to third-parties. Not us! Our team are technically minded and love what they do. Cutting out the middleman and running our own equipment helps us maximise reliability and ensure our products outperform the rest.
All clients benefit from our 14-day money-back-guarantee. If you're unhappy for any reason, all you'll need to do is get in touch with our support team within 60 days of ordering, and we'll refund your hosting fees, with no quibbles at all.
Insights & Resources
Insights and resources to help drive your business forward faster.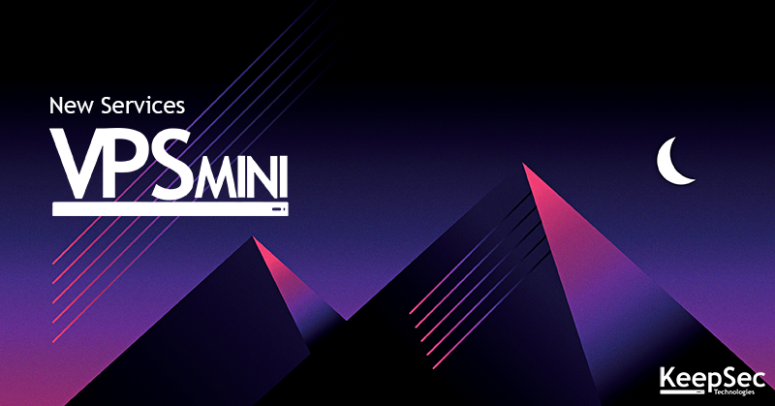 KeepSec announces you that its new service VPSmini is now available
KeepSec is pleased to announce the launch of our latest VPS service, VPSmini. This marks an exciting progression in our mission to provide high-performance solutions.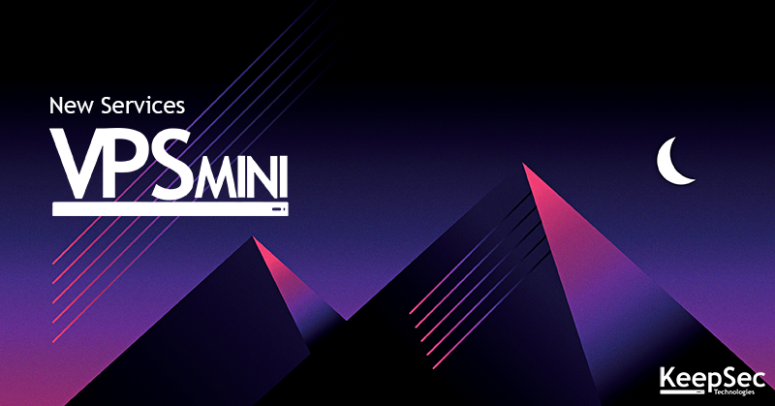 KeepSec announces you that its new service VPSmini is now available
KeepSec is pleased to announce the launch of our latest VPS service, VPSmini. This marks an exciting progression in our mission to provide high-performance solutions.